With a deep appreciation for New England's tradition of craftsmanship and a love of contemporary design, Curl Simitis architecture + design collaborates with, listens to, and guides our clients in the creation of spaces that are personally meaningful and unique. Our holistic approach draws on years of experience and a well-established network of relationships to find thoughtful, creative, and elegant solutions to our clients' needs.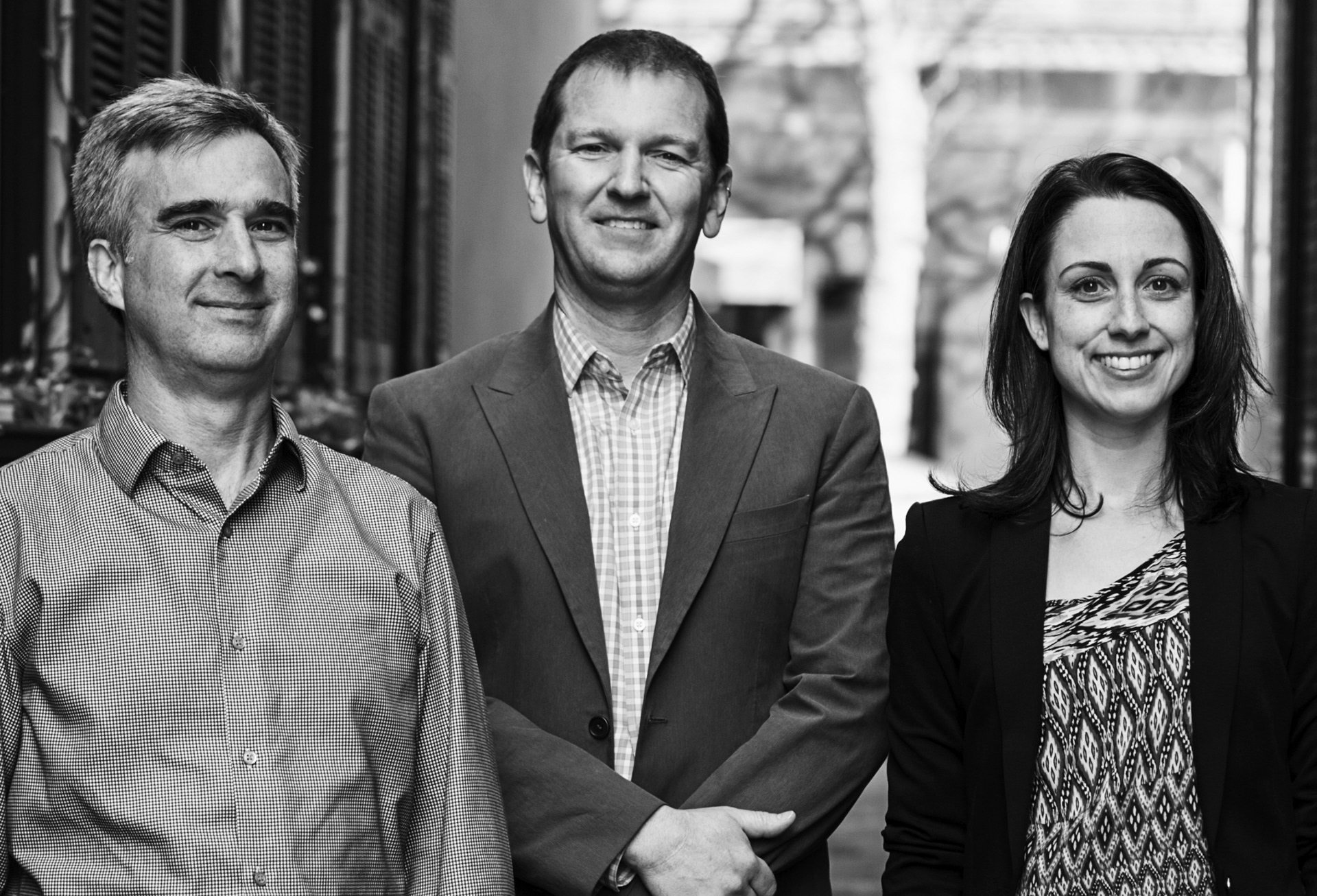 Richard Curl
has been practicing architecture for over 25 years. He particularly enjoys exploring the relationship between contemporary and traditional architecture, especially in residential projects. Originally from Wisconsin, Richard received degrees in architecture from the University of California - Berkeley and the Boston Architectural College. He began his career in San Francisco and still keeps his California license.
Matt Simitis
is well versed in residential and small commercial design work, with over 15 years of experience. He believes that communication and collaboration are key to a successful project, and loves helping clients find clarity in the many complex decisions a project presents. Matt has an undergraduate degree from Holy Cross College and a Master of Architecture from MIT. A Massachusetts native, he appreciates not only the state's rich design heritage, but also its cutting-edge spirit.
Courtney Driver
is an interior designer who has an extensive background in high-end residential projects. After graduating from Wellesley College, she earned a Masters in Interior Design from the Boston Architectural College. Having worked and lived in and around Boston her whole life, she is drawn to the varied design challenges its diversity creates, which always keep her on her toes.